Magnolia Montessori For All School Tour
Join us for a unique school tour and networking social.
SPONSORED BY:

Magnolia Montessori For All
Magnolia Montessori For All (MMFA) is a free, public, authentic Montessori school that partners with families in East Austin to help children reach their extraordinary potential, so that they can pursue lives full of meaning and joy. As the first public Montessori school in Austin, MMFA provides a racially, culturally, and socioeconomically diverse community of students and families with student-centered, whole child education. MMFA's unique campus was designed by Page to support their curriculum indoors and outdoors, with classrooms customized to each age level and arranged in a village of residential-scaled buildings. MMFA and Page will share examples of their collaboration throughout the programming and design process, planning approach based in the school's values and curricular goals, and design features that support student success and well-being. Join us for an opportunity to connect with your peers while touring this unique campus.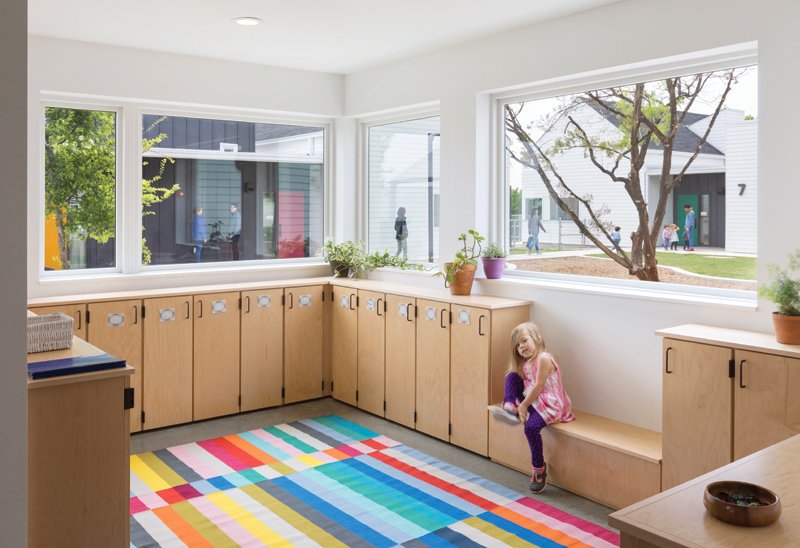 Each class is designed to feel like a home, with window seat, kitchen, dormer window and cubbies.
Photo by Albert Vecerka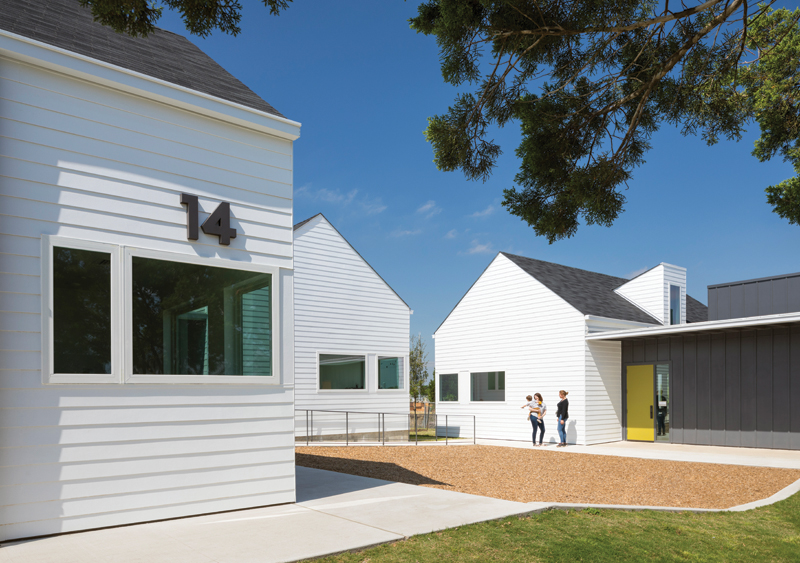 Classrooms connect with the wider campus through a series of backyards, courtyards and playgrounds.
Photo by Albert Vecerka
The classrooms change with the ages of the students, ensuring everything is appropriately scaled and fit for their developmental needs.
Photo by Albert Vecerka
Learning Objectives:
Participants will be able to describe history and key features of the Montessori education method, and Magnolia Montessori For All's unique approach to creating equitable access to Montessori education and academic outcomes.
Participants will be able to identify school and classroom design features that promote student-centered learning, hands-on exploration, and collaborative play.
Participants will be able to explain how multi-age classrooms are distinguished by grade level to provide learning environments suited to the size, skills, and independence of each age group.
Participants will be able to describe design features the promote the health and well-being of learners, including access to outdoor learning space, daylighting, thermal comfort, and individual focus.